Ergovea Mattress Review: Valencia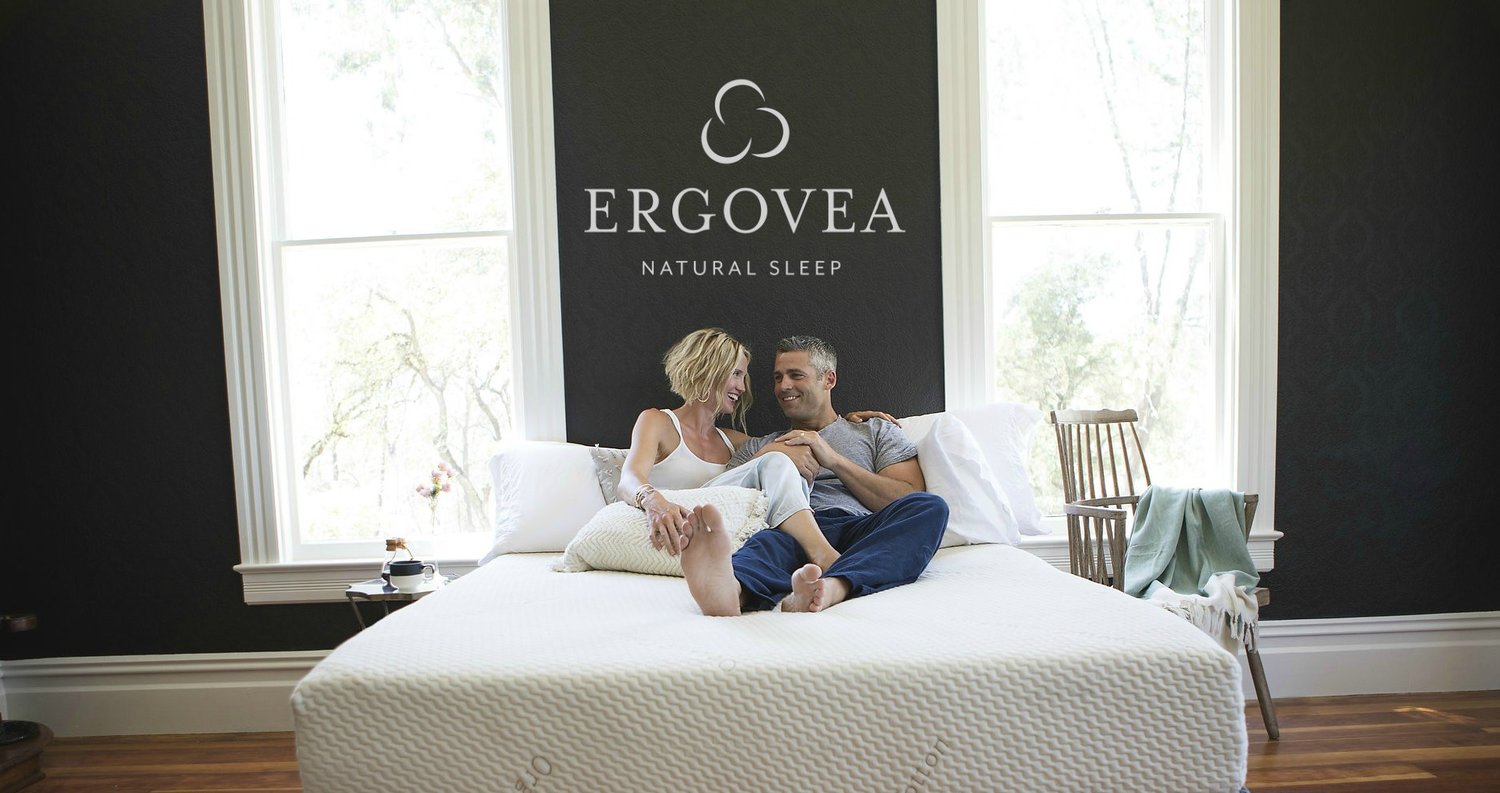 The mattress industry is filled with many mattresses comprising unique features, capabilities, and benefits to the buyer. The Valencia mattress is an example of such a mattress. This review will cover some of the most important things you need to know about this mattress, including whether it is worth the investment.
Description
The Valencia mattress is a premium mattress made from 100% organic rubber. This high-end mattress comes in different sizes, and is perfect for every bedroom. Below is a look at the standard measurements.
Size and Measurements
The standard Valencia mattress measures 10 inches high. The height consists of a:
6-inch support core
2-inch transitional layer
2-inch pressure relief layer
Key Features of the Valencia Mattress
The Valencia mattress has several impressive features worth mentioning. Here's an overview of what to expect from this top-rated mattress.
All-Natural Rubber
The Valencia mattress consists of all-natural natural rubber. For this reason, it is incredibly comfortable to sleep on. This is because rubber adjusts to the sleeper's body size and weight. So, when you sleep on this mattress, you don't have to worry about it losing its shape when you get off the bed. Instead, the mattress restores its original shape, keeping it looking as good as new for many years.
Comes in Different Sizes
The size of your bedroom or sleeping space shouldn't be a problem, if you want to sleep on the Valencia mattress. This organic mattress comes in different sizes: Twin, Twin XL, Full, Queen, King, and Cal King.
It's also important to note that the prices vary depending on the size. For example, the Cal King, the largest size so far, is almost twice the price of the Twin mattress.
Consists of Certified Organic Cotton
The Valencia mattress also includes organic cotton. To put things into perspective, this exceptional mattress is eco-friendly because it is made using materials and methods that do not rely on toxic pesticides or fertilizers.
Comes With a Signature Cotton Cover
Ergovea's signature cotton cover doesn't need any introduction in the world of luxurious sleeping. The cotton cover provides sleepers a soft, cozy, and warm feeling. 
Superior Edge Support
This mattress comes with excellent edge support, which keeps the shape of the mattress intact when you get off the bed. Edge support also prevents the sleeper, particularly the elderly or disabled, from falling off the bed.
100% Wool-Free
The Valencia mattress is not only designed to provide the ultimate sleep experience; it also protects animals. Sheep, rabbits, alpacas, and many other wool-yielding animals experience a lot of cruelty in the wool-harvesting process, something the Valencia mattress avoids by staying away from wool. 
Pros of the Valencia Mattress
If you're wondering whether this mattress is right for you, it all depends on your sleeping preferences. Generally, the Valencia mattress is the ideal choice for anyone looking for a comfortable, eco-friendly, and durable mattress. Here are some key reasons we believe you'll love this mattress:
Contains natural, eco-friendly materials, keeping the environment safe even when you get rid of the mattress
Does not contain materials that promote animal cruelty
Comes in different sizes to choose from
Has a 20-year warranty, guaranteeing durability
GreenGuard certified
Made in California, USA
Highly elastic due to the presence of 100% natural latex
Noiseless
A GreenGuard-certified mattress is the kind of mattress that's been scientifically tested and proven to be free from chemicals and pollutants. Very few mattresses meet this standard, and that's one thing that makes this mattress stand out from the competition.
In addition, since it's manufactured in the United States, you can rest assured that it is a top-quality mattress. Before hitting the market, each mattress undergoes a strict manufacturing process, and must pass several quality assurance tests.
Some mattresses don't last, due to their inability to control the growth of fungi, bacteria, or dust mites. However, the Valencia mattress is different. This top-notch mattress has anti-fungal capabilities, which prolongs its lifespan. This explains why the mattress has a more extended warranty than most traditional mattresses.
The Valencia mattress is also flame resistant. Unlike conventional mattresses that usually go through a hazardous production process, this natural latex mattress has naturally-derived fire barriers. The mattress may not be 100% fire resistant, but it contains materials that burn much slower than traditional mattresses, increasing the chances of putting out the fire before it spreads.
Cons of the Valencia Mattress
The Valencia mattress costs slightly higher than most standard mattresses, but this is because it is a top-quality mattress. Actually, the price is quite reasonable given that the mattress has a 20-year warranty.
Who is the Valencia Mattress Best For?
This mattress is best for sleepers looking for comfort as their number one priority when shopping for a new mattress. The natural rubber used to manufacture this mattress allows it to maintain a certain degree of elasticity throughout its lifespan. As a result, the mattress can easily conform to different body weights and sizes without losing its original shape.
The Valencia mattress is particularly ideal for individuals who struggle with various sleep problems, such as body pain. Such sleepers usually have difficulty finding the perfect sleeping position when they sleep on standard mattresses. This is because most standard mattresses don't conform to the sleeper's sleeping position, body shape, or size.
You'll also love the Valencia mattress if you're a hot sleeper. The mattress comes with temperature-regulating capabilities, keeping it cool during hot seasons and warm during colder months. As a result, you don't need to worry about sweating at night when you sleep on this mattress.
Valencia Mattress Shipping: How does it Work?
When you order the Valencia mattress from Ergovea.com, the company will process the order, compress the mattress, and then ship it to your address. One great benefit of compressing the mattress is that it makes shipping the mattress even more affordable.
In most shipping companies, the shipping fees usually depend on the product's weight and size. Since mattresses are usually large and heavy, most buyers pay expensive shipping costs.
Besides, compressing a mattress makes it possible for the supplier to ship several mattresses simultaneously, compared to shipping one mattress at a time. In the end, buyers enjoy affordable shipping fees. That's exactly what you get when you buy the Valencia mattress.
Verdict: Is the Valencia Mattress Worth It?
The Valencia mattress is a top-quality product — no doubt about that. The mattress solves many sleep-related problems, and suits a wide range of sleepers. Whether you love to sleep on your stomach, side, or back, this mattress guarantees a peaceful night's sleep. Besides, it is extremely comfortable, which is usually the most important thing to look for in a mattress.
Although this mattress costs higher than many traditional mattresses, it is worth the investment. Here's why:
The mattress comes with a 20-year warranty, meaning with proper use and care, you may not need a new mattress in the next two decades! Manufacturers do not usually offer extended warranties on products if they are not of excellent quality. This is because there's always a risk of high return rates. The fact that the Valencia mattress has a lengthy warranty signifies its quality, and the manufacturer's confidence in this product. Therefore, from this review, it is fair to conclude that the Valencia mattress is an investment you will not regret.