New Sleep Studies Part 4: Yoga and Sleep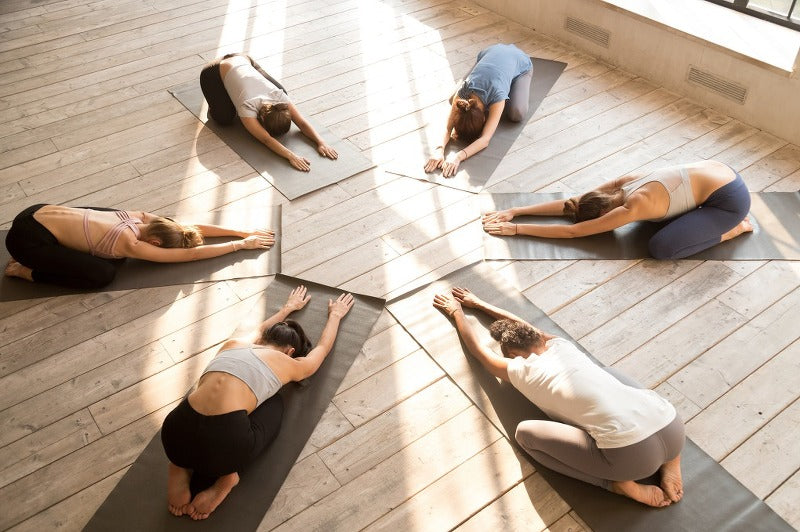 In my most recent blogs on new sleep studies, I'm reviewing some of the recent reading I've been doing on new sleep research. Today, I'd like to explore an exciting new study that suggests yoga has positive impacts on sleep problems – and also on major psychiatric disorders like depression, ADHD, and even schizophrenia.
Frontiers in Psychiatry, an open-access online journal, recently published the meta-study, which reviewed over 100 research projects focusing on yoga and mental disorders, including sleep complaints. This systematic overview found strong evidence for a positive effect on sleep problems in people who took up a yoga practice.
Yoga for Sleep
Yoga is practiced by over 15.8 million U.S. adults, according to the Harris Interactive Service Bureau. Said Dr. P. Murali Doraiswamy, professor of psychiatry and medicine at Duke University Medical Center, called yoga's influence on psychiatric disorders "highly promising," according to Medical News Today.
Studies examined during this literature review found evidence that yoga has a documentable influence on the same biomarkers for mental health that are studied in research relating to psychotherapy and drug therapies. Yoga has been found to affect a range of important biological components, including growth factors, lipids, inflammation levels, and neurotransmitters, among others.
Is Yoga Right for You?
If you're having trouble sleeping, try a regular yoga practice before you try popping a pill. You can't overdose on yoga, there are no negative side effects, and the practice can improve your overall physical fitness at the same time. It's a low cost alternative – for the cost of a DVD, a book, or a YouTube yoga search you can build a basic practice that fits your needs in only 15 minutes or so a day.
Author Bio: +Michelle Gordon is a sleep expert who researches and writes about sleep and health, and is an online publisher for the latex mattress specialist Latexmattress.org.